Why We Are Thankful this Thanksgiving, (but also a tad nervous…)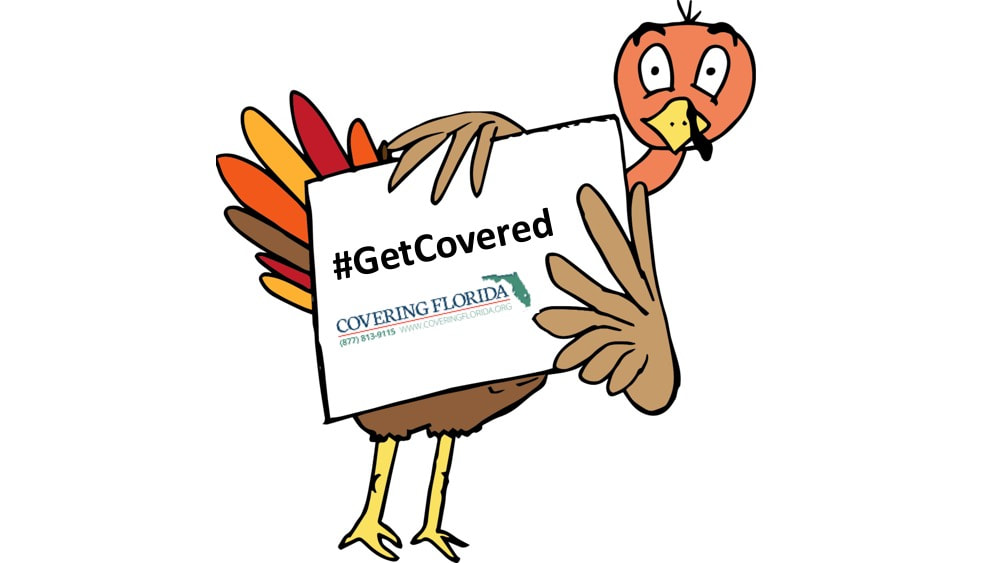 3 Weeks in and the #OpenEnrollment Numbers are Solid, but…
First, Happy Thanksgiving everybody, we hope you enjoy the annual feasting with family and friends today and that you have plenty to be thankful for.  We're thankful to share this news with you that we just received:
Florida leads all states during this year's Open Enrollment with nearly 500K signed up thru November 18th !! (since Nov. 1st)
From Business Insider: 
"An enrollment snapshot released Wednesday from the Department and Health and Human Services (HHS) and Centers for Medicare and Medicaid Services (CMS) showed that enrollments in healthcare plans through the federally funded Healthcare.gov exchange has paced well ahead of last year.  Through November 18, 2,277,079 people enrolled in a Healthcare.gov plan. Of those, 566,042 are new customers, and 1,711,037 are returning enrollees.  That's a much faster pace than last year. Through the first full month of enrollment in 2016, just 2,137,717 people had enrolled in total, and 519,492 were new enrollees.
Sign ups are on pace for their fastest enrollment ever. But there's a catch…"
The catch of course, and the reason we are nervous, is simple.  Open Enrollment is going to be over soon, gone, kaput.  This year's OE period ends on December 15th,  –six weeks sooner than last year's time frame.  So our Navigator teams are going to join our family and friends at the table today, raise a glass to the success so far, but get right back to the business of enrolling consumers starting again tomorrow. Our phone line is open for appointments today.
We have a lot of organizations and individuals to thank for the big numbers so far in Florida, but we'll save those for after, right now we are urging everybody to double down now on their outreach and marketing efforts, particularly to the traditional under-served and non-English speaking areas of Florida.  We've only got a couple of weeks left to make sure everybody who needs Marketplace insurance coverage in 2018 knows how and when to #GetCoveredNow!!