U.S. Targets Four States in Effort to Enroll the Uninsured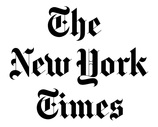 By Robert Pear, The New York Times
WASHINGTON — With the third open enrollment season under the Affordable Care Act beginning in about six weeks, Obama administration officials said Tuesday that they would focus efforts to expand health coverage to the uninsured in Dallas, Houston, northern New Jersey, Chicago and Miami.
"Over all, this open enrollment period is going to be tougher than last year," Sylvia Mathews Burwell, the secretary of health and human services, said in a speech here at Howard University Hospital. Many of the uninsured have already signed up, she noted, shrinking the pool of eligible people who do not have coverage.
And "with our economy improving," she said, "more people can get coverage under employer plans."
Ms. Burwell said the administration would focus on 10.5 million uninsured Americans who were eligible for coverage through the public insurance exchanges, also known as marketplaces.
The enrollment period runs from Nov. 1 through Jan. 31, 2016, and she encouraged Americans to prepare.
At the end of the year, Ms. Burwell said, "we expect that 9.1 million individuals will have active coverage through the marketplace" — the federal and state exchanges where consumers can shop for insurance. That number is down from 10.2 million at the end of March and 9.9 million at end of June. Some people failed to pay their premiums, and others could not adequately answer federal questions about their citizenship or immigration status.
Ms. Burwell did not state a numerical goal for enrollment in the coming year. The Congressional Budget Office predicted in March that enrollment through the exchanges would reach 11 million this year and 21 million in 2016.
But administration officials said those forecasts were based on two assumptions that inflated the numbers but have proved invalid. One assumption was that significant numbers of employers would drop insurance coverage and send their workers into the new insurance exchanges, but that has not happened, the officials said. The Congressional Budget Office also assumed that few consumers would buy insurance on their own outside of the new exchanges, but some have done so, officials said.
Under the 2010 health care law, consumers who buy private insurance on their own, outside of the exchanges, cannot obtain federal subsidies for such policies. The subsidies are available only for insurance purchased through the public exchanges.
While the federal government will try to increase coverage across the country, Ms. Burwell said, officials will focus on "the top five targeted areas" where many of the uninsured live, in Texas, New Jersey, Illinois and Florida.
Ms. Burwell acknowledged that "costs are still a big concern," with many consumers "worried about fitting premiums into their budgets." People with the greatest need for coverage have probably obtained it, officials said, and many of those who remain uninsured have passed up opportunities or disregarded the threat of tax penalties for going without insurance.
Ms. Burwell offered this profile of the 10.5 million uninsured Americans who she said were eligible for coverage through the exchanges:
•Almost half of the "eligible uninsured" are 18 to 34.
•Almost 40 percent of them have incomes from 139 percent to 250 percent of the federal poverty level (about $34,000 to $61,000 a year for a family of four). So they qualify for tax credits to help pay premiums and discounts to reduce their co-payments and other out-of-pocket costs.
•About one-third are members of minority groups. Nineteen percent are Hispanic, 14 percent are African-American and 2 percent are Asian-American.
The Census Bureau reported last week that the number of people without health insurance dropped last year by 8.8 million, as major provisions of the Affordable Care Act took effect. But the bureau said 33 million people were still uninsured in 2014.
Based on a national survey of 1,270 uninsured adults, done for the Robert Wood Johnson Foundation, Ms. Burwell said that about half of the uninsured had less than $100 in savings. And nearly three in five are confused about how the tax credits work or do not know that they are available, she said.
Ms. Burwell said that consumers could sign up this fall without being deterred by political and legal fights that have raged over the health law for the last five years.
"Key provisions of the Affordable Care Act have twice been ratified by the highest court," she said.