Thankful.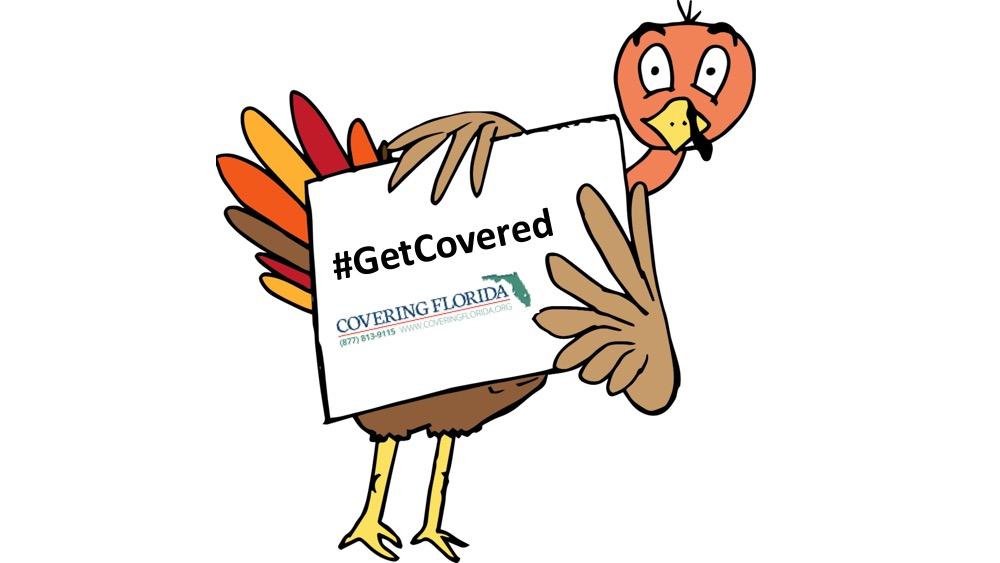 Thanksgiving is right around the corner and all of us have much to be thankful for. We here at Covering Florida are thankful for the continuing opportunity to provide our services to the Florida community. We know that consumers, navigators, and partners have expressed concerns and asked questions about the future of the Affordable Care Act and their ability to enroll in quality, affordable health coverage through the Marketplace following last week's election.
That is particularly true for the more than 12 million Americans who have come to count on the coverage they've purchased through the Affordable Care Act marketplace, and another 15 million who have gained coverage through Medicaid since 2013. Both groups are deeply worried about what the election results mean for their health, their families, and their financial security. As of now, nothing about the Affordable Care Act marketplace has changed, and consumers who enroll and pay their first premium by December 15 will have coverage starting January 1.
We are thankful that our staff, our Navigators and our partners have all been fully trained on the current Marketplace system and can offer up to the minute reassurance, advice, financial guidance and help get you signed up for insurance for the first time or re-enrollment. We are thankful about the excitement we've seen from consumers, and for the dedication and energy we've seen from the enrollment community. It makes us optimistic about what we can accomplish during this enrollment period.
We are thankful for the upcoming holidays and we are happy that the consumers who are taking advantage of Open Enrollment by December 15th will know that they can have one less thing to worry about during a busy season, and that they will more likely than not be covered for all of 2017. If and when changes are announced to any of the provisions of the Affordable Care Act, we will make sure to communicate all pertinent details and options to our Navigators and consumers. If you have questions now call (877)813-9115, we're here to help.
We are thankful that we currently can provide an incredibly important opportunity for Floridians and we want to make sure they know it is still available to them. Please help us share the news! Enjoy your Thanksgiving holiday!