More Than 1.5 Million Floridians Signed Up for Obamacare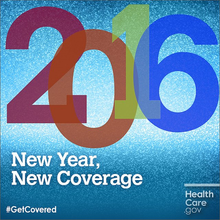 By Daniel Chang, The Miami Herald

Eight weeks into open enrollment for Affordable Care Act plans, Floridians continue to sign up in greater numbers than residents of any of the 38 states using the federally run exchange at healthcare.gov, the Centers for Medicare and Medicaid services reported this week.
More than 1.5 million Floridians have selected a health plan since enrollment began on Nov. 1. The deadline for eligible consumers to select a plan for 2016 is Jan. 31.
Enrollment in ACA plans surged in December, CMS reported. More than 8.5 million people had signed up for coverage on the federally run exchange through Dec. 26. About 6 million were return customers of the ACA's Health Insurance Marketplace, including 2.4 million people whose coverage was automatically renewed from 2015.
Enrollment numbers reported by CMS do not include the 13 insurance exchanges operated by states and the District of Columbia.