Many Hispanics Eligible for Obamacare Remain Uninsured, Federal Officials Say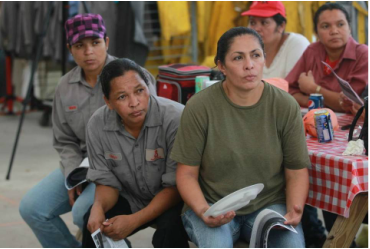 By Daniel Chang, ​The Miami Herald
About 4 million Hispanics have gained health insurance since fall 2013 when open enrollment first began for the Affordable Care Act's insurance exchanges, according to the most recent reports from the U.S. Department of Health and Human Services.
But many Hispanics eligible for government subsidies to make their ACA plans more affordable remain uninsured because they are unaware of financial aid and other assistance, healthcare advocates and federal officials said Wednesday during a press conference to announce a "Latino Week of Action" to ramp up enrollment.
"There's a disconnect in awareness of what's available," said Anne Filipic, president of Enroll America, a nonprofit group that advocates for eligible Americans to sign up for ACA plans.
Because ethnicity and race information is voluntary and self-reported, federal officials don't know exactly how many Hispanics have enrolled.
But using Gallup-Healthways Well-Being Index survey data through fall 2015, HHS officials estimate that the uninsured rate among Hispanics has declined by 11.5 percent — a greater rate of reduction than whites and African Americans.
HHS officials, including Secretary Sylvia Burwell, and Hispanic advocacy groups, such as the League of United Latin American Citizens and the National Association of Hispanic Nurses, said they are stepping up efforts to reach Hispanics before the enrollment period ends Jan. 31.
"We're going to push for a very strong finish," Burwell said.
Open enrollment, which began Nov. 1, has outpaced sign-ups during the prior two years, said Meena Seshamani, a physician and director of the Office of Health Reform at HHS.
Through Jan. 2, about 8.6 million Americans have signed up for an ACA plan in the 38 states including Florida that use the federally run exchange at healthcare.gov. About 1.5 million Floridians have signed up, more than any other state.
Seshamani said more than 2.4 million of those are new consumers. The ACA exchanges also are attracting more so-called "young invincibles" — people under 35 — who tend to be healthier and whose enrollment helps insurers balance the costs and risks of expanded coverage, she said.
As of Dec. 15, about 2.1 million people younger than 35 had signed up, Seshamani reported, an increase of about 1 million over the same period last year.
One reason may be the increase in the ACA's penalty for eligible Americans who remain uninsured. That penalty rises to $695 per adult or 2.5 percent of annual income in 2016.