Know a Navigator: Meet Sherry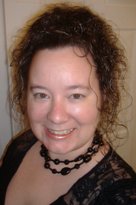 Sherry S. is a Navigator for the Treasure Coast Food Bank, an organization that works in partnership with the Health Council of Southeast Florida.
Her strong desire to help others, especially the youth of the Treasure Coast community, is what has driven her for more than 15 years in the human services field. She fondly recalls an a memorable experience with one consumer who was so impressed with and grateful for the premium rates available to him through the Federal Health Insurance Marketplaces that he asked her to marry him!
"I've had client's return to let me know that thanks to being covered, they were able to receive the medical care that they so badly needed," said Sherry. "I am glad that I was able to play a part in helping them receive medical services." She says preventive services are what matters most to her under the health care law, which keep you healthy and care for managing a chronic disease.
Aside from trips down I-95 to provide free, local assistance to consumers, Sherry is committed to volunteering her time and passion to arts, culture, children, civil rights, disaster relief, and education, among other causes.
This summer, Sherry is excited to catch up with extended family at a reunion. Keep in touch with Sherry or schedule an appointment for more information about how to #GetCovered via email at SSiegfried@TCFoodBank.org.