Deadline Nears For Health Insurance Sign Up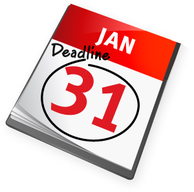 ​By Lynn Hatter, WFSU
Federal health officials are making their final push to get more people signed up for subsidized health insurance.  So far more than 8.6 million new and returning consumers have applied for health insurance on federal exchanges.
That figure includes 1.5 million Floridians, says U.S. Health and Human Services Secretary Sylvia Burwell. She says it's not too late for consumers to figure out if they qualify for subsidies.
"We know there's still folks out there in Florida. Want to make sure they know they can get that in-person assistance at 1800-318-2596 or at localhelp.healthcare.gov and that's both in English and in Spanish."
And for those who think it is still too expensive after the subsidy?
"For a person in that income range, the subsidies are all based on where your income is," she said.
This year, people who qualify for a subsidy but choose not to purchase a health plan could face a tax fine of more than $600 per adult and $376 a child, or a percentage of their income, whichever is greater. The deadline to get insured is January 31st.
Burwell says Florida continues to lead the nation in health insurance marketplace signups. About 10.5 million Americans remain uninsured and are eligible for federal purchase subsidies.