Congratulations to Top Florida Navigator Lynn Hoganson!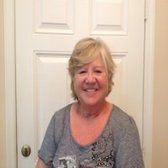 ​In the Loop, an online network of enrollment Navigators and Assisters, recognized Lynn Hoganson of the Health Planning Council of Northeast Florida (HPCNEF) as an Assister who stood out as Rock Stars for going above and beyond during the recent Open Enrollment Period. HPCNEF is one of Florida's 11 partner organizations enrolling consumers through a direct federal grant from the U.S. Department of Health and Human Services.
In the Loop's announcement included Hoganson's nomination statement from a peer: "Lynn was the person I went to with all of my questions. She not only always had the answer but, was taking time out of her busy OE3 schedule to ensure I was able to provide my consumers with the correct answer. Lynn gathered critical data with every call to the Marketplace and then shared that with the other Navigators on our team. Lynn went out of her way to register consumers who could not make it to schedule enrollment venues. She was available to all at a moment's notice, working extra hours to complete applications and call back consumers who were not wholly satisfied. Lynn has done this for the past three years and keeps getting calls from consumers who want only her for reenrollment, because she goes the extra mile to find and retain their insurance needs. Lynn trained me and this was my first Open Enrollment. I believe because of her instruction I am a better Navigator. She is my first line of defense when navigating the tough questions and sometimes the even tougher answers. She is definitely my OE3 ROCK STAR!"
Hoganson made a statement showing her appreciation for In the Loop's honor: "To the HPC Staff. I am truly humbled and completely surprised by this award. This means more to me than any monetary aware I could ever receive. I strive to always be a good example and leader to others. I truly care for my co-workers so this is especially endearing to me to know that I have helped them and made a difference by doing so. I love and admire you all enjoy working with you as a team. Thanks to the people that voted for me. I am truly overwhelmed and of course overjoyed."
Covering Florida and its partner organizations congratulate Lynn Hoganson on her hard work enrolling consumers through HPCNEF!