8 out of 10 Current Enrollees Could Save on Health Insurance Marketplace Plans in 2016. Are You One of Them?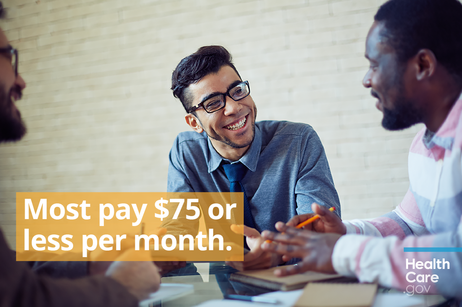 The Health Insurance Marketplace is open for business. You may be surprised to find out how affordable health insurance can be.
Last year, 8 in 10 Marketplace consumers received an average tax credit of $270 per month.
This year, more than 7 in 10 current Marketplace enrollees could find plans for $75 or less per month after tax credits.
86% of current Marketplace enrollees could save money — an average of $50 per month and $610 annually before tax credits for the same level of health insurance coverage — if they return to the Marketplace to shop.
See how much you could save now
Get a preview of 2016 health insurance plans, with prices based on your income. You don't have to create an account or even provide your name.
Ready to apply?
Start an application or log in to an existing application.